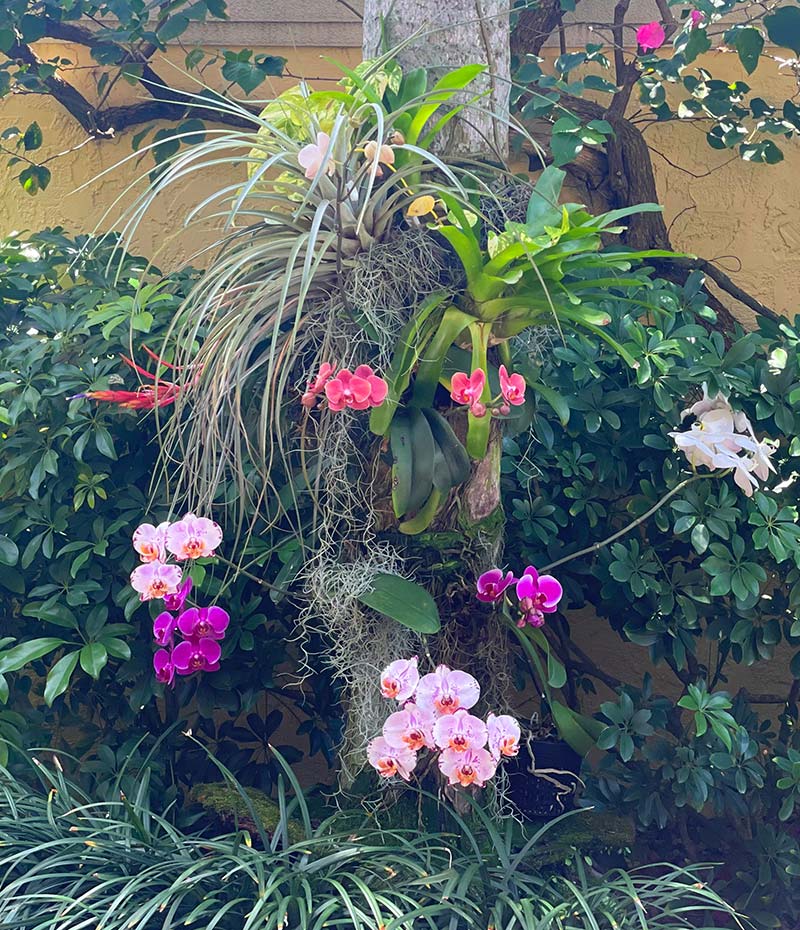 The orchid gardens are in full bloom now. Even the large air plants on the trees are blooming. Considering all of the cool weather we had early on, it is amazing how great things look now. I consider this our version of Spring flowers!
Many of you have taken advantage of the classes, so you have gotten to see all the pretty in person. Welcome to our new people. If you are interested in either the topiary or the orchid class & don't see a date that works, reach out. Botanistix.com has all the details.
My glass blower has finished these adorable hearts in 2 colors.
I wanted the heart to be unique, so we pulled the center down and I am very happy with them. I did the large one in lilac and the smaller one in a pale pink. Really good colors for spring flowers. Soon on the website, if you need it quickly, reach out.