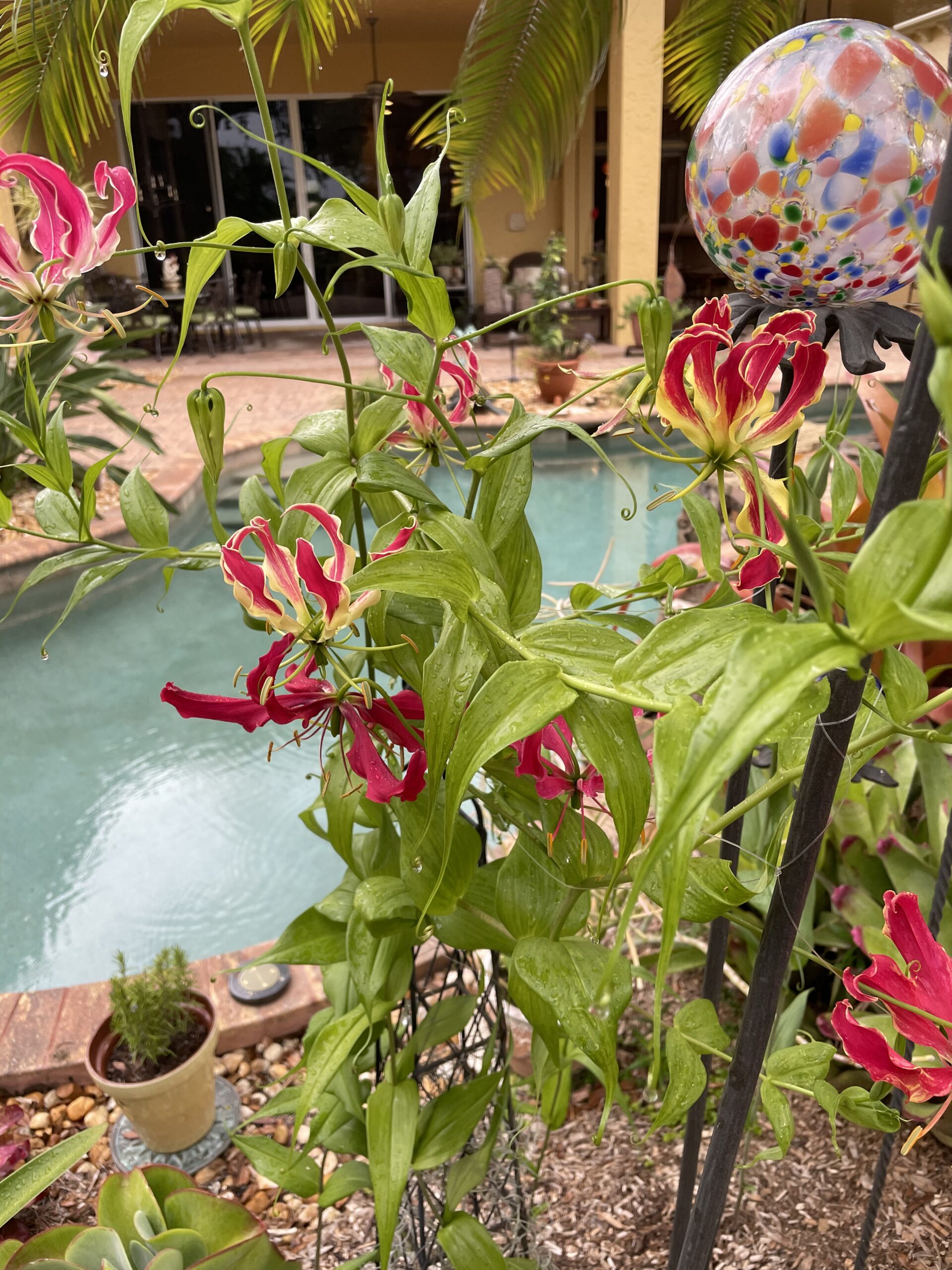 Gloriosa Lilies
Love, love these beauties! This is a photo from 2 years ago. Right now they are budding and climbing all over, soon they will look like this. Why they had to take a year off, who knows😩 More to follow!
We have had a lot of winds whipping around and some of my Phalaenopsis stalks were bent so I cut and enjoyed them inside. Unfortunately, they don't last as long as a cut flower as they do on a tree or as a plant. But hey, they look so pretty in a tall vase with the very stately Evergreen Bird (for however long!)
Say hello to our newest Hand Blown Glass Botanistix -Frog His pretty green color and coral eyes will compliment all plants and orchids.
Botanistix now offers an Orchid Lovers Club on Botanistix.com. It's the easiest club you will ever be a part of with no fees and no commitment. It's strictly for learning and enjoyment of these special plants. Our club will have meetings in the Fall to discuss the dendrobiums and in the winter/spring for the phals. The website has the details. Always feel free to reach out to me about the meetings or to schedule a topiary or orchid class at your home or clubhouse.
Happy belated Mother's Day and onto Memorial Day! 2022 is half over, yikes!  Have a great Summer!!!