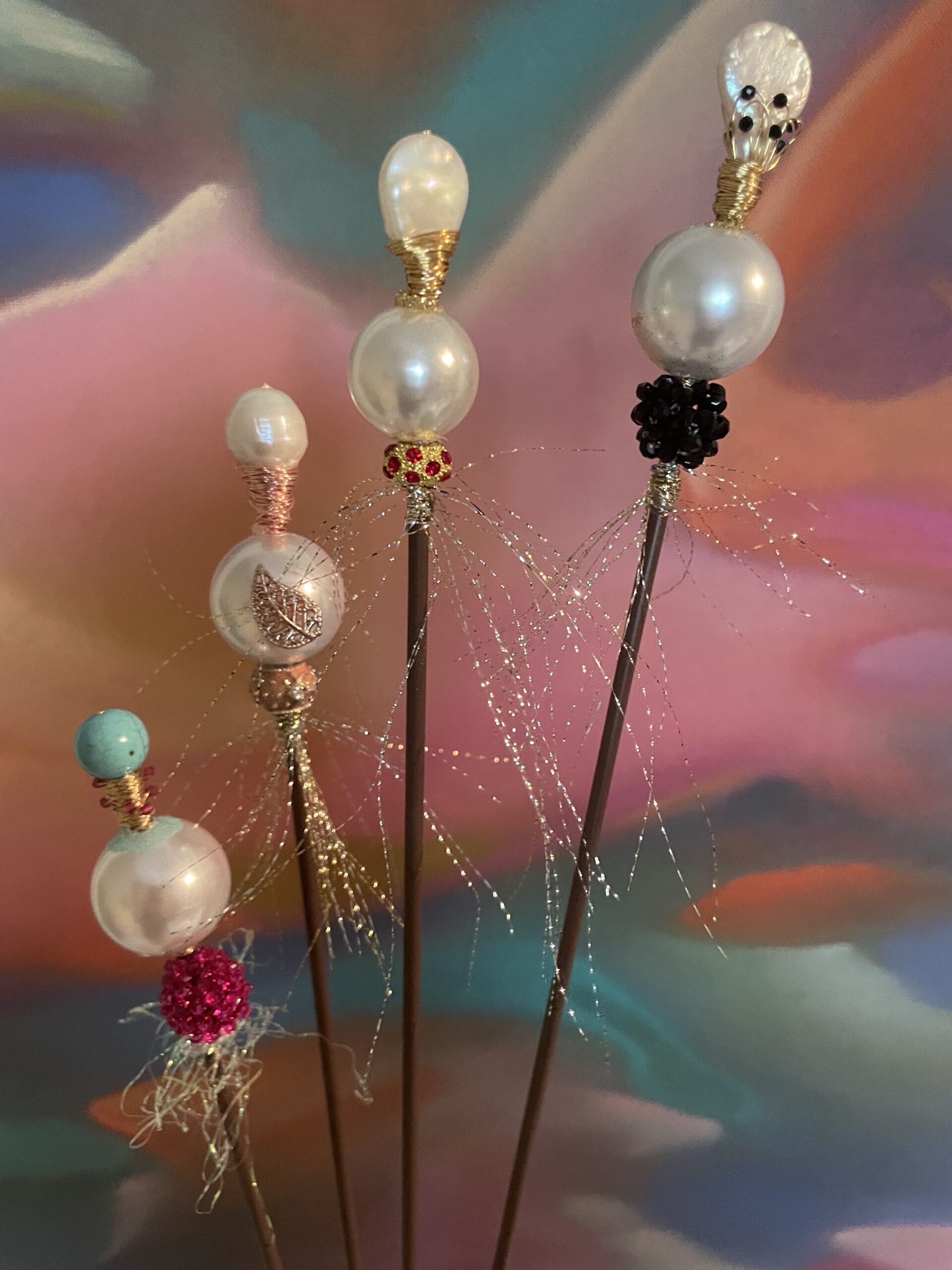 I recently found a vendor who wraps pearls in gold and adds tiny beads for more interest. There is a lot going on around these pearls! The pink gold pictured is a very versatile color. They look well with all color blooms and they're so elegant. The owner also did the same with turquoise, so I could not resist to add it to the mix. You can find them on the website.
After the holidays I looked at the Botanistix room and decided we needed a refresh. Now Botanistix really is the focus of the room and upon a rare occasion, yes the sofa pulls out. It's a much better fit for everyday life here.
We have a lot of new clients who were given Botanistix as gifts over the holidays. So to inform or remind you all, I am available when you need that quick gift. Call or text me 201.951.9211. As most of the locals know, the best selection is here, not the website. However, if you are local & using the website, I prefer delivering your order since they are delicate. There is an option for that when checking out. I will reach out email/ text to connect, so you are aware of the delivery. I always ring the bell and will leave it at the door unless you tell me otherwise.
The classes have started. Our recent cold spell worked on the leaves a little bit but the stalks are very solid and handled it nicely. I visited the botanical garden this week and saw the same thing. We are a tropical locale and our plants are just not used the this extended cold and I found out, I am not anymore either! Botanistix.com has all the details for a fun informative few hours.
For now, it's glorious here. Cool mornings sometimes quite cool, but warm afternoons, perfect! If only this could last!!