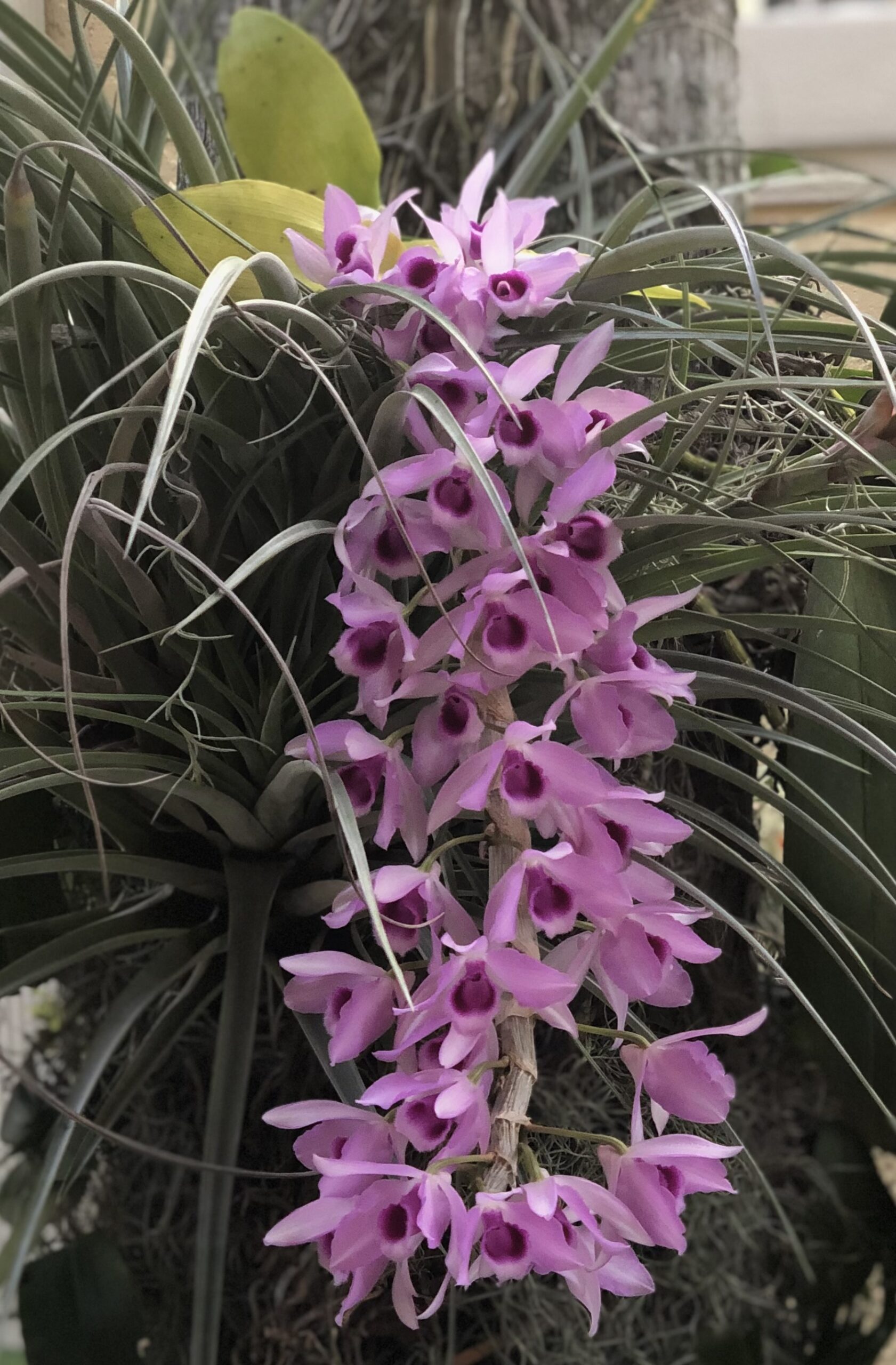 Exciting times in the garden this month. My dendrobium that has not bloomed in 2+ years is finally ready to pop! Look at all of the buds on the stalk…soon it will be beautiful like the photo!
Continuing the excitement is the Glorioso Lily which came into bloom recently. Or as I like to call them, the happiest blooms in the garden! They always look like they are smiling as they sway back 'n forth in the breeze with such vivid colors.
After Covid, I had trouble reordering all of the rhinestone fish which I am happy to say, are back in stock. Check them out https://www.botanistix.com/product-category/rhinestone-stakes/
I just made this botanistix for a client. I love it because the contrasting colors are so vivid and of course with the hanging coral, the colors all come together. The look is perfect for a simple plant in need of a focus. This Botanistix is very 'look at me.' I made extras so if this interests you reach out, it's not on the website.
Some April classes are still available but if the dates do not work, let's set a date that does work for you and your friends. All at no charge, just for your enjoyment.
Enjoy March. We are experiencing some great weather, cool mornings, evenings & no humidity and I know this will not last!