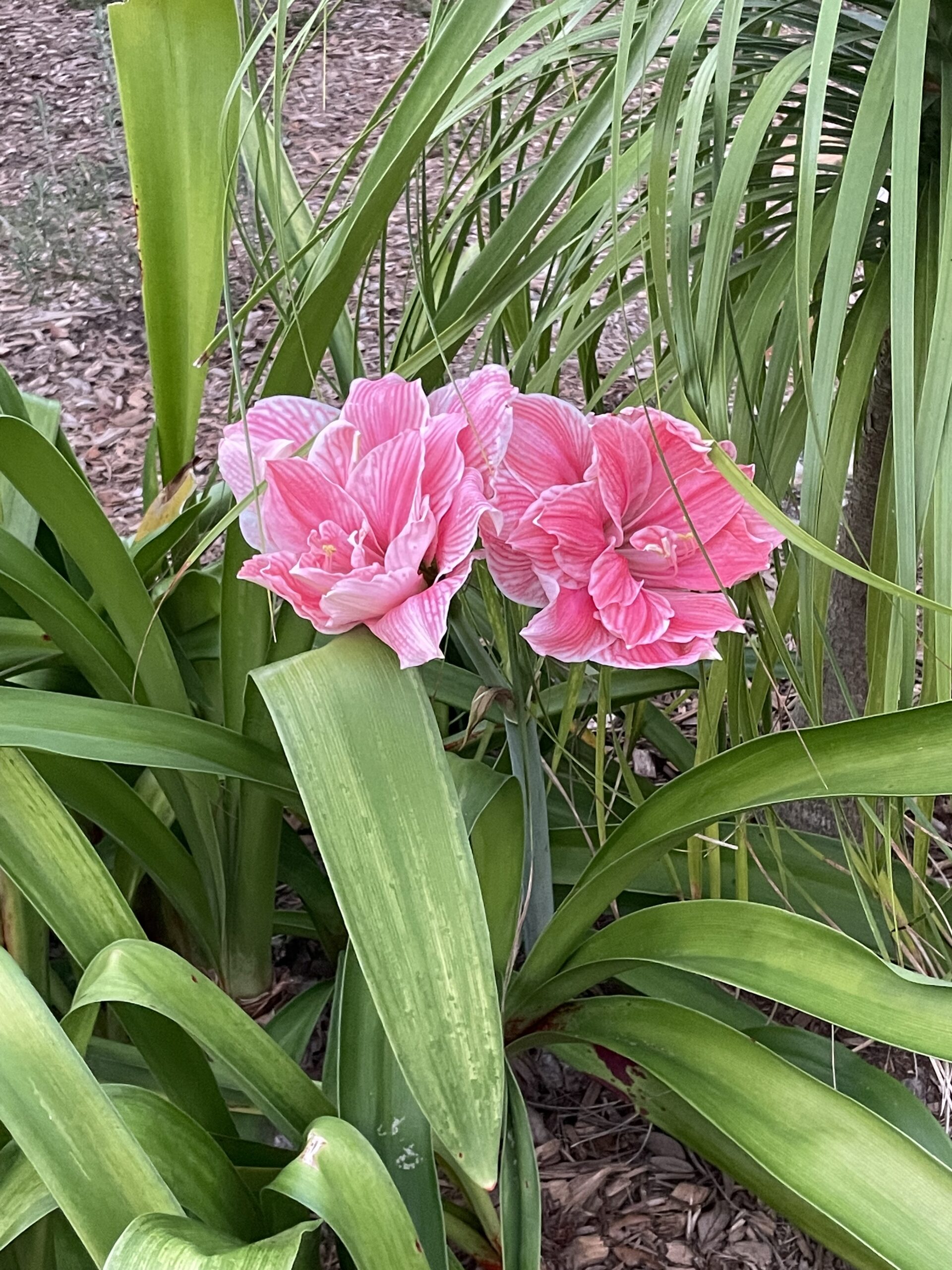 I had 2 fun surprises show up in the yard on Christmas weekend.  This beautiful amaryllis is blooming about 4 months early.  The blooming frangipani was just replanted about 3 weeks earlier but it receives more sun in its new location, so maybe thats why its blooming?  I try not to ask why and just enjoy the surprises from nature!
Yaah! my glass blower finished the mermaids!  We decided on a very cool green blue, a very beachy color. The curve of the tale is very realistic, you can just see her diving deeper!
Also new for '22 is the hand blown glass Everglades Bird.  Regal is the first word that came to mind when I saw the finished product.  He has a long gray beak & legs & a stealth white body.  With his coloring, he will look well with any color bloom next to him.
Neither of these are on the website yet, so reach out to me if you would like one before that.
 The orchid & topiary classes are starting this month.  Checkout the schedule at
Botanistix.com
 and see what works for you and your pals.
I am in town and available, so reach out if I can help.
Cheers to health & happiness for us all this year!