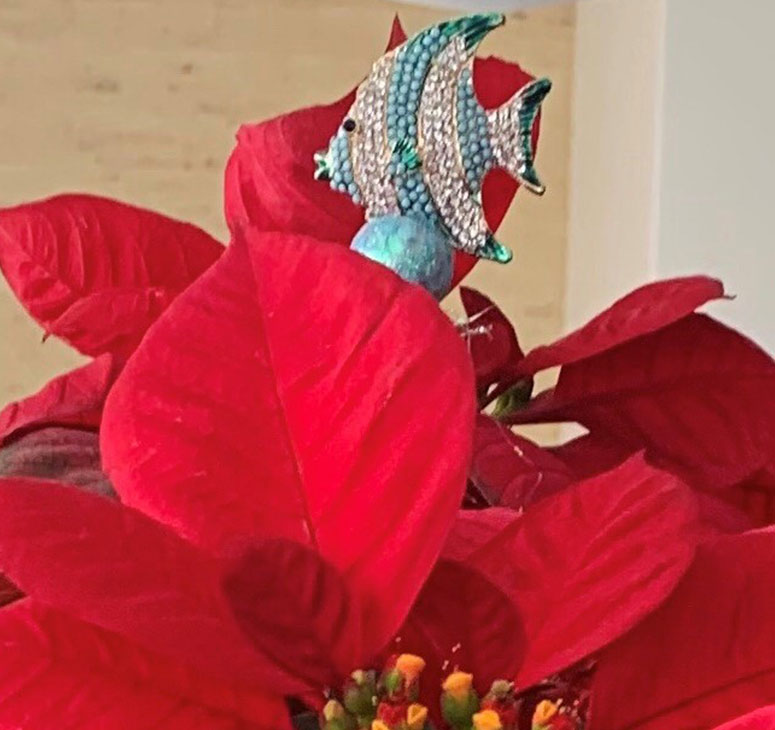 Thanks to all of you who made it to the open house this week, it was a great turnout on a beautiful Fall day!
I would like to extend the open house special of 5.00 off per stake to all of our Botanistix lovers across the country!
So from Friday November 12 through Friday the 19th take advantage of this one time special. It will take the discount for you at checkout, no code needed.   I have purchased shipping boxes and will be using UPS this holiday season hoping for more consistent results than the post office.  I prefer to ship in November when its not quite as crazy, but who knows this year?  If its a gift, just let me know what you want the card to say and when you would like the gift to arrive.
Your Botanistix delivery will make an entrance looking perfect in our seasonally bowed gift box!
The photographers photos are not back yet, so you will see the seahorse and flamingo photos are different but at least you can purchase them on the website…just improvising!
Have a great Christmas, et all holiday season and a very sane new year!
As you can see below, Olive was pooped out Christmas night last year, but still looked very festive!