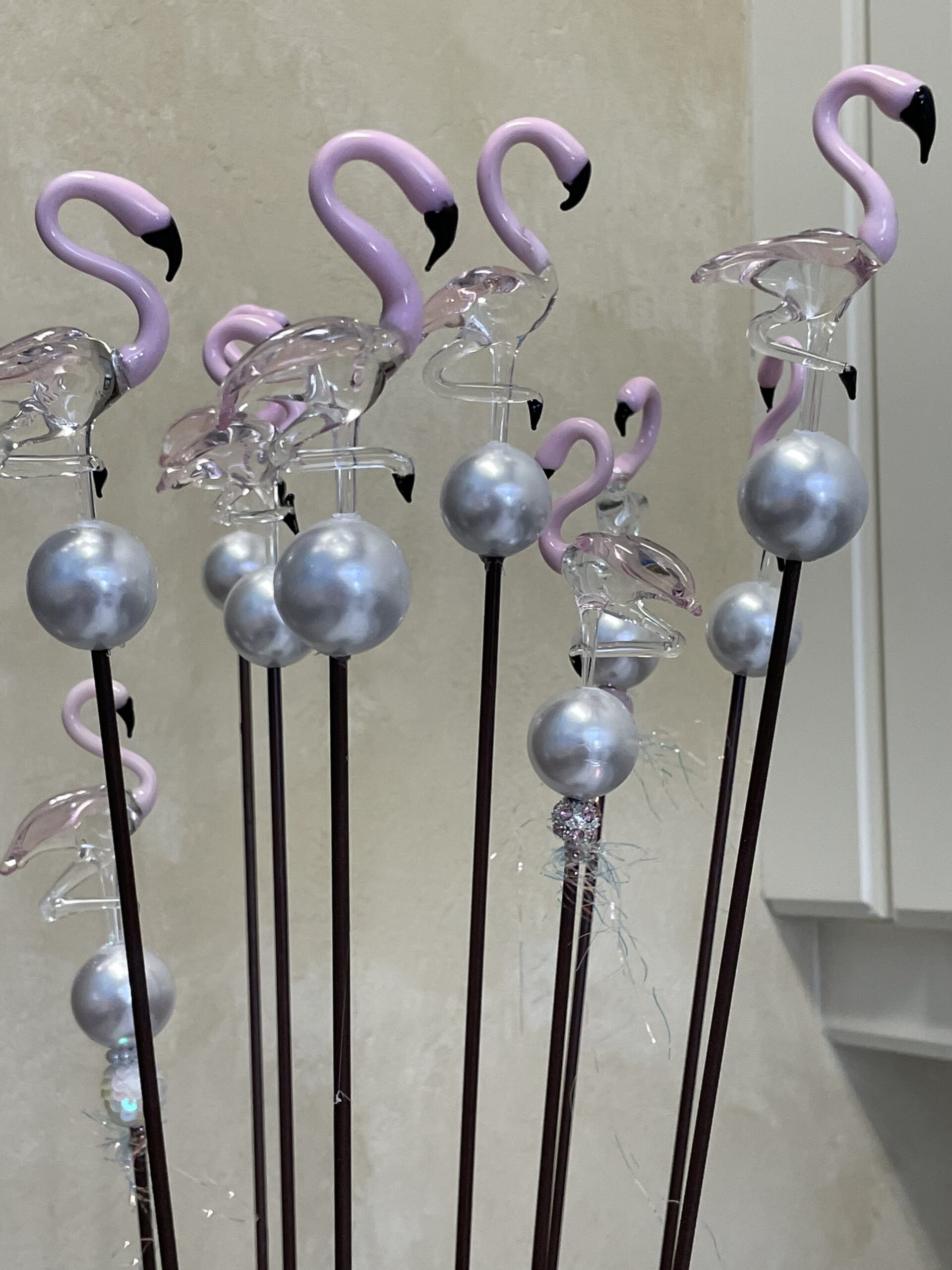 Surprise, the new Seahorse and Flamingo are in the house!  This is my second glassblower so his seahorse and flamingo are definitely different from the previous one, which I really like.  Fresh, new and different.  For the color of the seahorse, I went very beachy and I  love it!
The cache pots will be at the open house as well. Each year I am asked, but I do not ship them because I don't have the different exterior shipping boxes.  The pots I buy are very artsy, you will not find them around town.  Hey, isn't that the reason you shop with me anyway?  We do not want what everyone else has.  I use my pots for orchids, plants and fresh flowers. I have even used the face pot for silverware on a buffet table.
The hat bling are all different & many to choose from.  They are magnetized to go easily on scarfs and hats.  They were introduced last year and people have really gravitated to them.  They are 15.00 each, contact me directly.
We have had our 1st cool down, it went to a low of 66, we are making progress!   The phalenopsis need a little cool down to set their blooms, which I am always excited to see.  Once November arrives, our temps usually subside.  The open house weather should be really nice.
For in person shopping convenience , we now take venmo!
If you are attending the show, you will see some of the arrangements around that we make during the classes.  The class schedule on botanistix.com is current, so check it out.
We are in Pelican Marsh and our development is TerraBella ( gate code for the day is *4055)  Each of the 3 gates know about the open house, so just tell them you are attending Christi Lavoy's open house.
Reach out with questions 😍