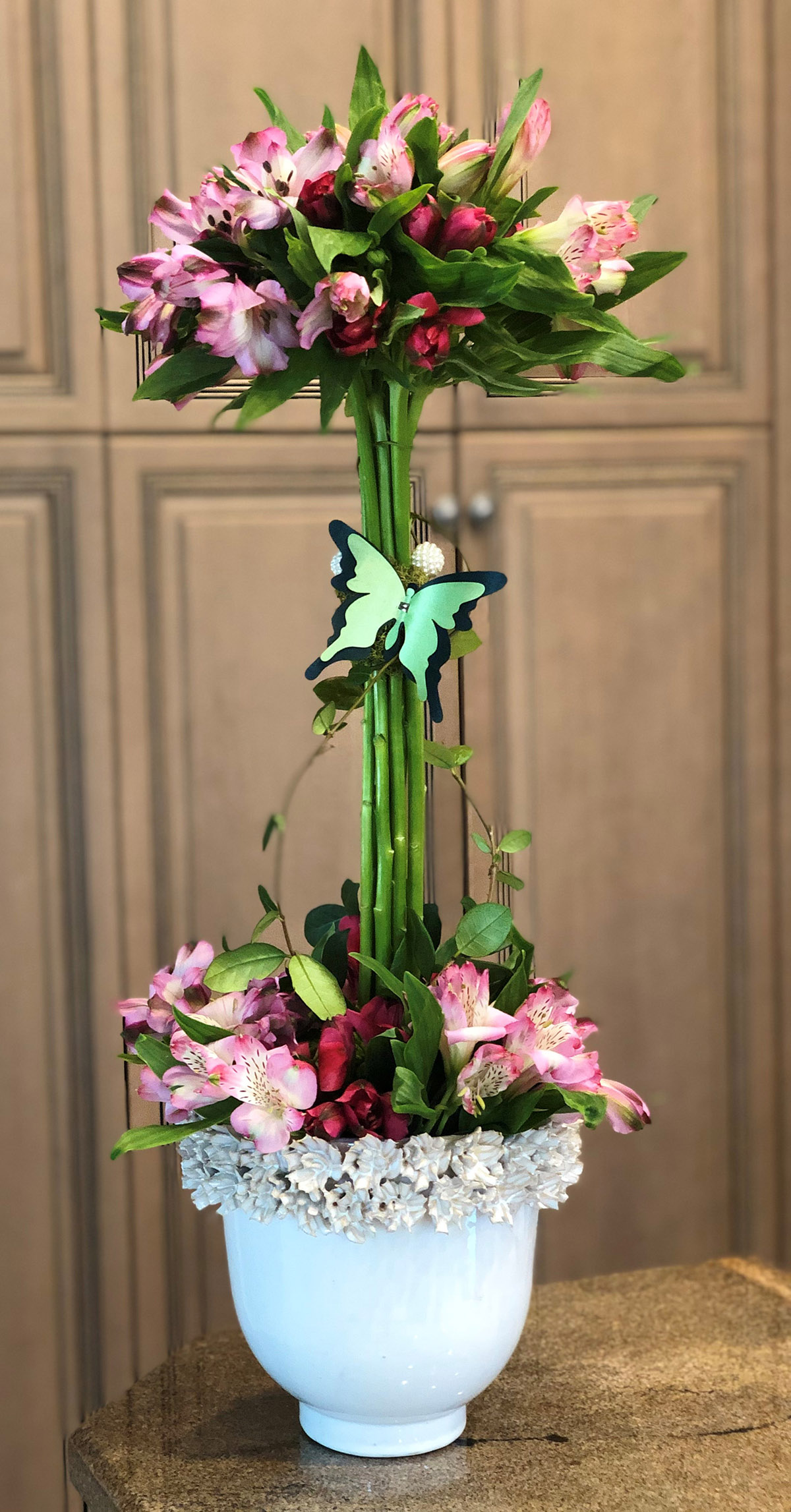 In the initial months since COVID came to visit, I literally was never sure what day it was. Now, it's October and I am happy to report, I never got sick, the heat didn't kill me and I know what day it is!
One very positive thing that came out of the shutdown is I began to like the long, calm days and I want more of that. So I have decided to run a Black Friday/ Holiday promotion in October when life is simpler for me. I am also more confident shipping earlier before the real craziness starts and things take so much longer for you to receive.
So the Botanistix stakes will all be less 15% starting this Sunday 10/18 through Monday 10/26 ( no code needed, will auto-apply at checkout). This is the time to decide on holiday gifts. Here are the options. (1) If you want me to ship gifts for you, they will go out very early December. (option 2) Happy for you to take advantage of the sale, then I will keep the stix here until you arrive in January. And lastly, I will ship them to you up North in October.
One advantage of the people shopping in person at the open house is they see the other designs that never make it onto the website, usually because of a quantity issue. I now have 2 product tabs (on botanistix.com under rhinestone stakes- 2nd row) called Final Few. Go there, check them out and if you want a specific one, let me know esp since I only have 1 or 2 of each one. After we speak, you can make the purchase on the website.  Since you were in touch with me, I will know which one you want. Sounds confusing, but hey, this is not an Amazon warehouse!
If you prefer to shop in person at the open house, of course, you will have the promotion. The Botanistix Open House will be held Tuesday, November 10, outside & undercover on our lanai. I have also set aside Wednesday 11/11 for those who would like to make an appointment, please reach out. I would like you to wear a mask. It's always been a fun day and with some tweaks, this year will be fun too!  See details below.
Before the virus,I was enjoying many of you for Topiary floral classes in my home. This season, I will be doing the classes at my outdoor kitchen and with masks. The December class schedule has been posted on botanistix.com and it's all about how to do quick and easy flowers for the holidays that look fabulous! You do not need to buy an arrangement, these are beautiful & super simple! The January- April 2021 schedule is there now too.
The orchid class schedule is on botanistix.com for 2021. Please reach out if you don't see a date that works for you. See what's up then sign up for a fun 2 hour orchid extravaganza- we talk about everything!
Happy to report that the website and the photographer have finally caught up to each other, no small feat! All up to date!
Between politics and covid I have been so happy to have kept my sanity by reaching for things I could control-my pretty. Specifically, my orchids, which stix I put in them, which color flowers I was arranging that week, and of course Olive, my pup.
Would love to hear from you about what's kept your sanity in check ?
Stay healthy. This is for now, not forever!
Feel free to reach out.