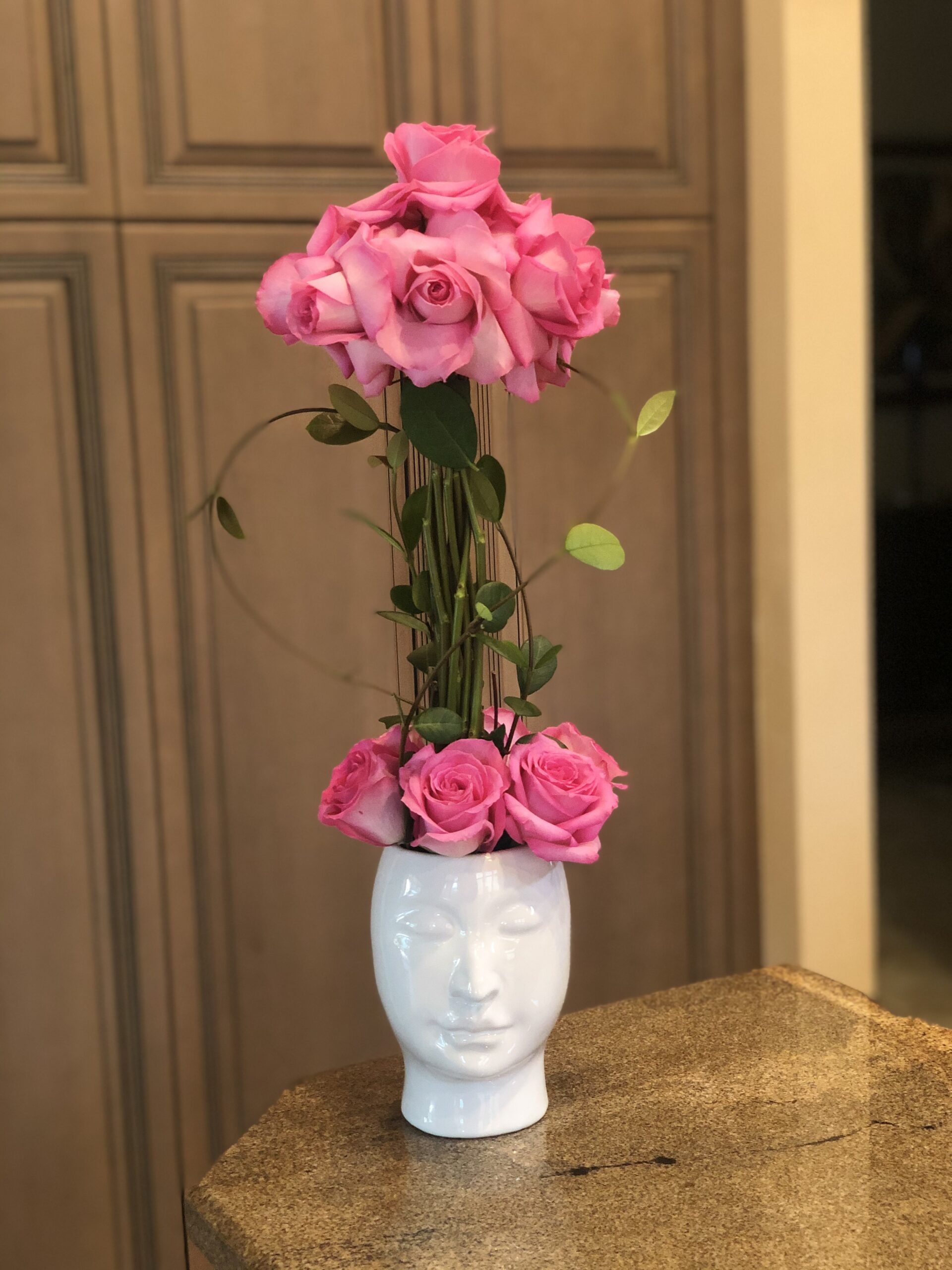 It's late August and I am still playing with flowers for fun and relaxation. On the top I reflexed the rose petals . Reflexing is a very old technique of flipping back the outer petals for a ruffled look. It works best to do this on roses that are well hydrated and several days open. It's also a great way to refresh your roses because you are taking off the spent petals and giving them a fresh new look. For contrast, I left the lower roses in their natural state. I used a jasmine vine intertwined up the stake for a pretty finish.
Before the virus came to visit, I was enjoying many of you for classes in my home. With some spacing adjustment, I will resume them next season as well. Topiaries look difficult, but they are really not!
PUTTING A BOW ON IT!
Botanistix are such a gift-y item, I couldn't resist the latest design ~ a party bow! It's just been that kind of a year. We all need a little gift whether a gift for yourself, family or a friend.
I have been looking for black pearls for quite some time and I just love this oval shape with the bow. I know so many of you like white designs, so I continued the oval shape for the white as well.
These are available now but the website photos are not back yet.(After Labor day is a good estimate for timing.) If you need it before, just reach out.
The Botanistix Open House will be held Tuesday,November 10, outside & undercover in our yard. I have also set aside Wednesday 11/11 for those who would like to make an appointment. I would like you to wear a mask. It's always been a fun day and with some tweaks, this year will be fun too!!!