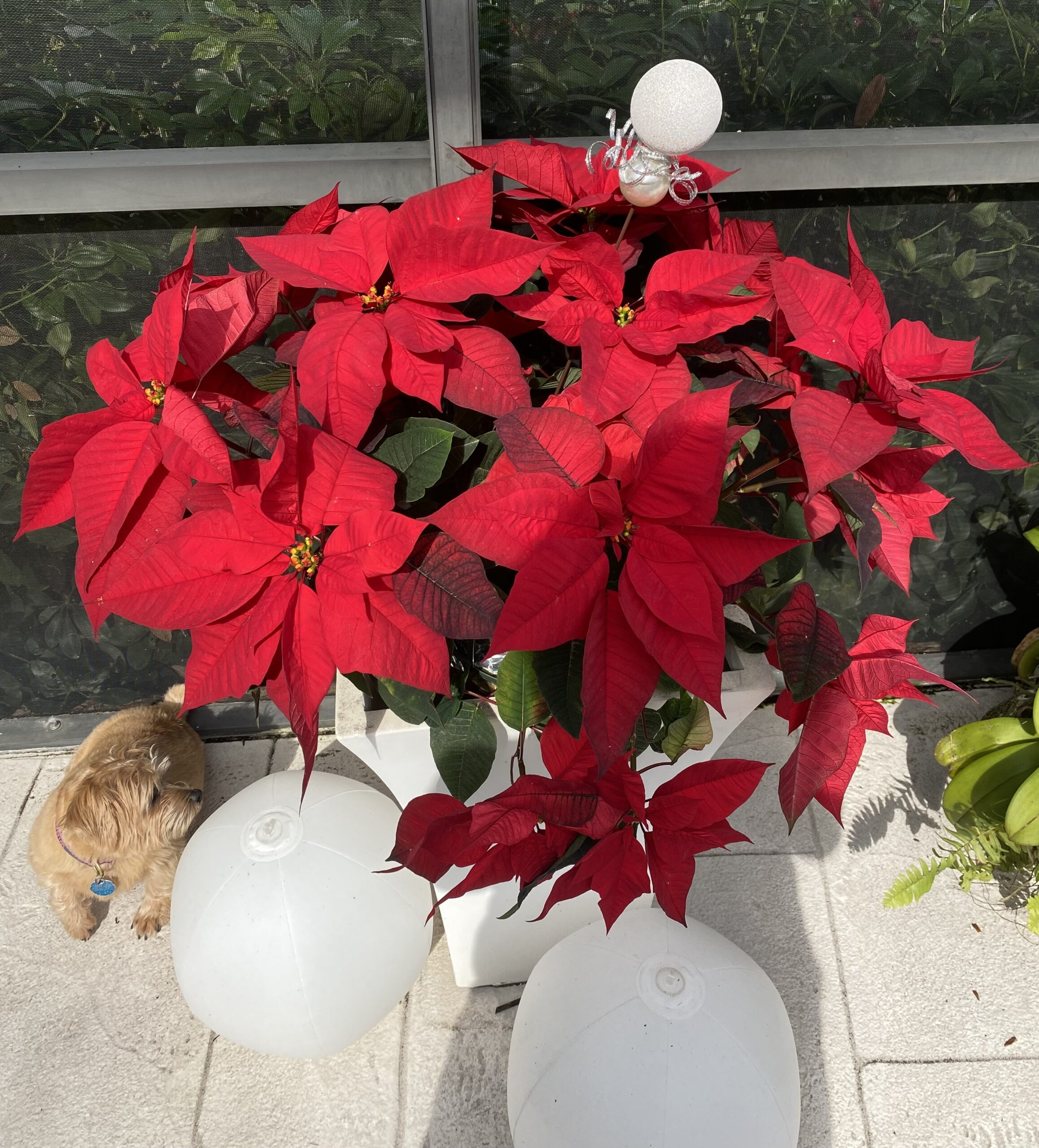 For 14 years, I have resisted making seasonal Botanistix but after several people kept asking….well, I did them this year! Amaryllis and poinsettias especially do benefit from the Botanistix support stake. I enjoy doing new things so this was a fun.
Unfortunately, they cannot be shipped because I have left them longer so they can accommodate the larger poinsettias. That being said the smaller ones look great with the stix too.,,see photo below. So for my local clients, I have made them and they are available for purchase. (40-) Please reach out to me and I will deliver.
Thank you to all of you who made purchases in Oct. & Nov. for the Ian relief fund.
I am around for orchid meetings and all Botanistix needs.
MERRY, MERRY, ENJOY IT ALL!