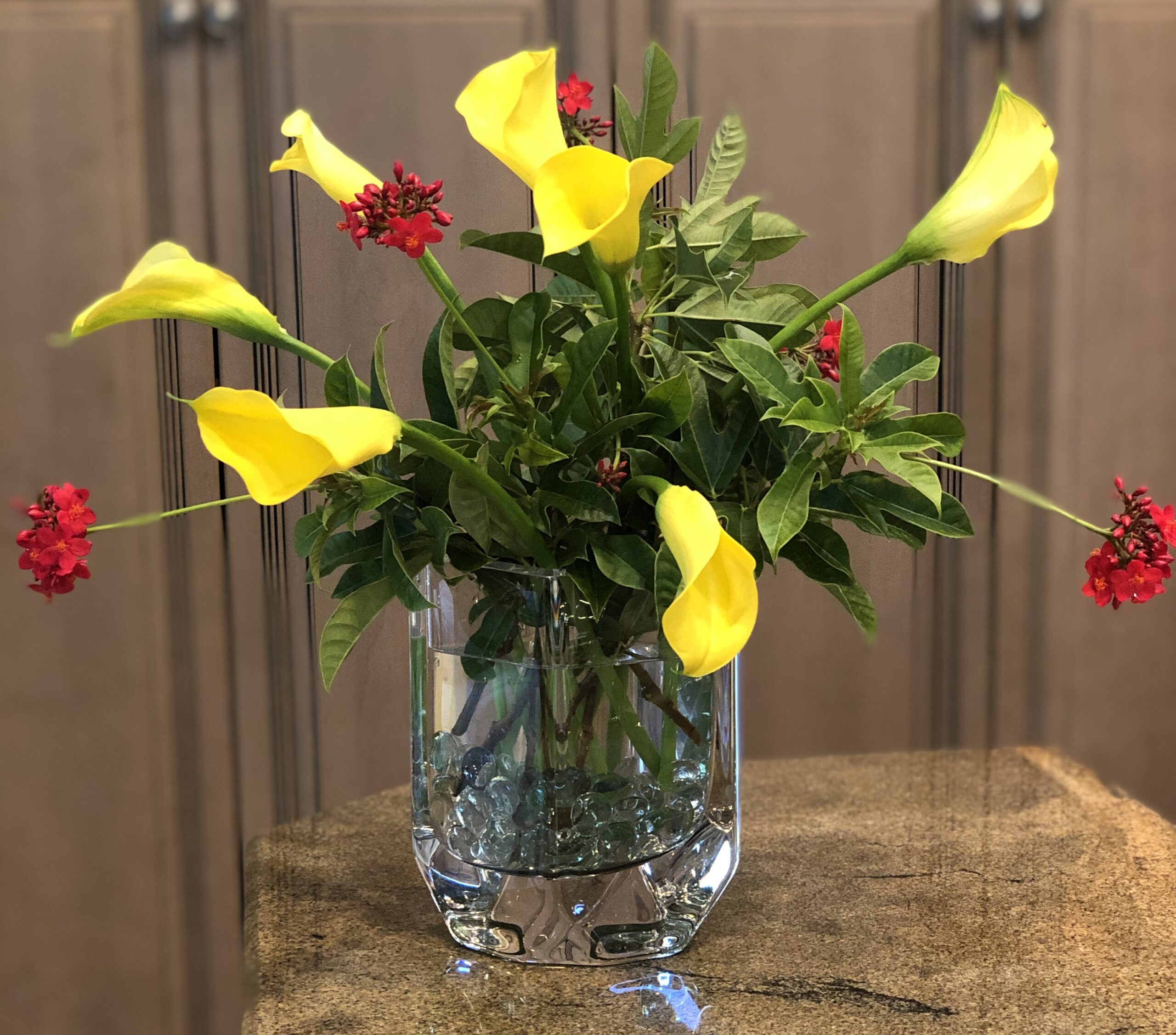 Well, here we are early May and I think we have learned how to entertain ourselves more than we thought 6 weeks ago!  I  am sharing one of my recent projects.
I chose yellow calla lilies because the color is so vibrant. I like to use flowers from the yard as the red ones are. They are from a tree and the greenery is so thick, they were perfect to add depth next to my thin calla lily stems. I love the look of this beautiful yet natural arrangement.
I had extra calla lilies and I wanted a different feel for them. Since I love flowers & jewels together as most of you know, I decided to experiment – after all, I had the time. The white bud vase contrasted nicely with the lilies, so I decided to add more contrast in the form of costume jewels.
1st photo is simple & pretty & sometimes simple is good.  2nd one- the green really picks up the color of the stalk & looks great against the white vase.  3rd one is a beautiful contrast & is very Florida in color.  The last one, which I thought would be too large, still looks great especially with the vase's glass feet.  I surprised myself by liking them all.
By keeping the arrangement very simple- 1 type of flower and a pretty white glass vase, I had a lot of options that worked.  Sometimes simple & small is all you need and then again some days there is nothing thats going to work but the big guns!
Stay healthy!!