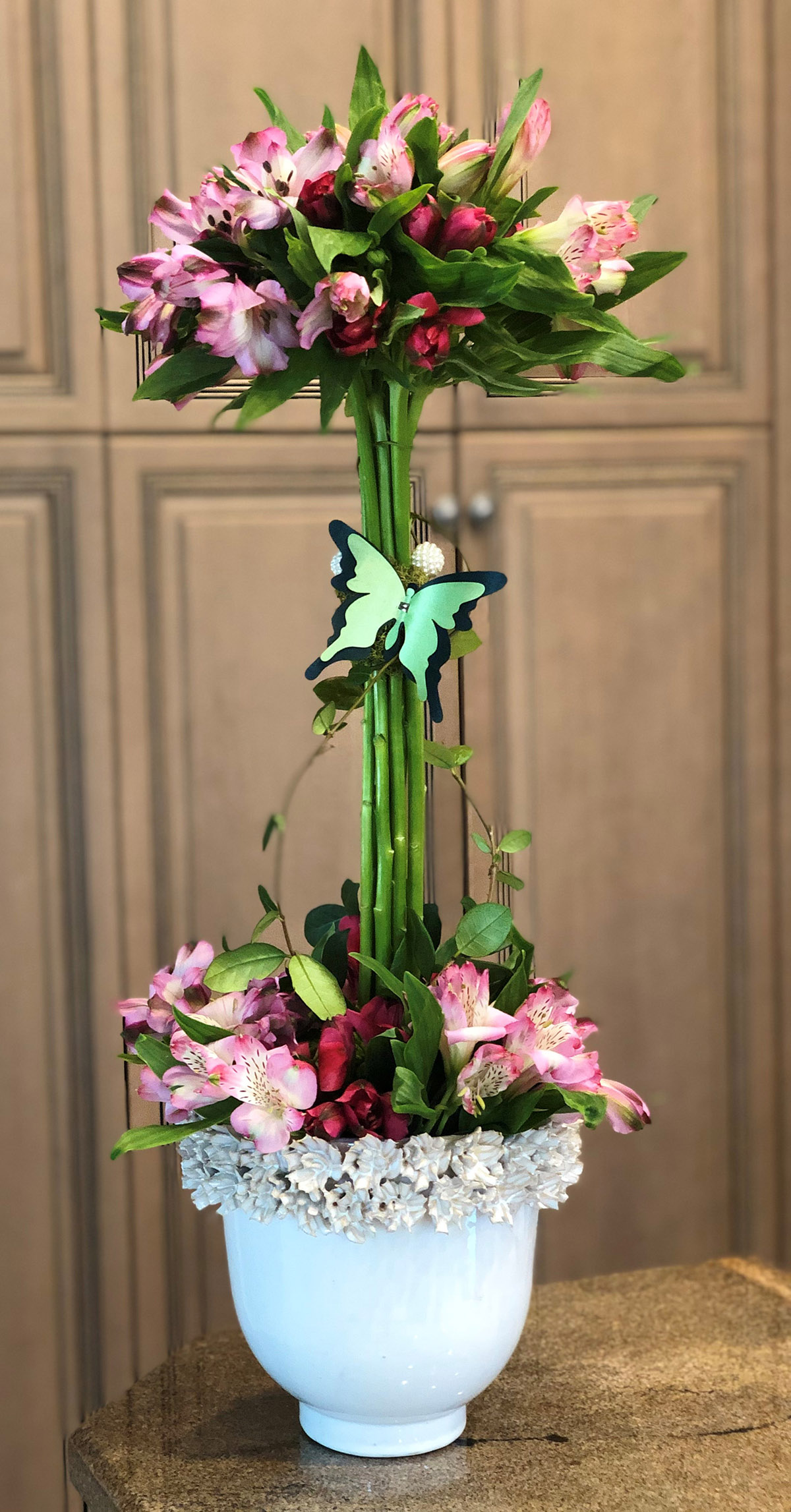 Topiaries are a beautiful way to display flowers and so easy to learn to do. Come spend an hour+ learning the techniques to make them in your home. In this demonstration class, you will literally, be able to touch and feel each aspect of the process while I do the arrangement.
You will learn about the best containers and flowers to choose for this type arranging, how to decide the correct height and where to purchase the necessary items to make these beautiful flowers come to life.
The class will last about an hour plus and the cost is $20.00. Classes begin at 10:30am. Come prepared for a super casual fun time.
There is no season to learn to do a topiary, so I encourage you to consider scheduling your own class (yes we can do it in the summer too!)with a buddy or not. Also, I am happy to do an afternoon class with friends, so you can move onto happy hour. (christi@botanistix.com)
We plan to do all classes in a covered outdoor setting.
Never did I ever think I could make something so pretty. Christi broke it down into simple easy to follow steps. I was so proud, I sent her a photo the next day of mine! Thank you!!
We made it a class of 3 and Christi showed us how to do it. We all practiced with her supplies. Her creativity gave us so many options. I am making one as a birthday gift this week. It was so much fun!