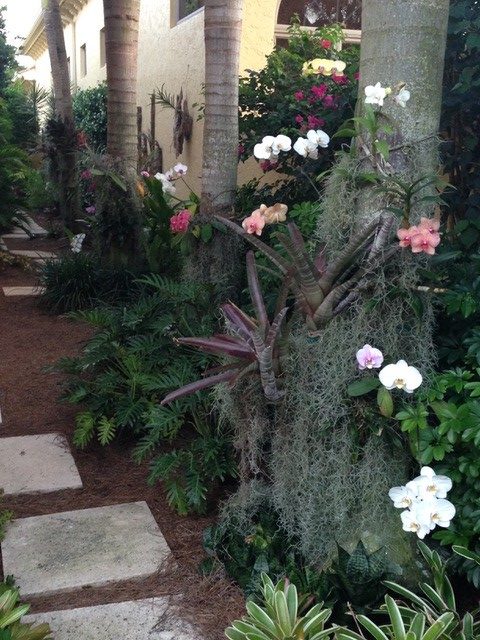 Orchids growing on trees in the US only happens in the Southernmost climates.   Its super unique especially to Northerners.  Phalaenopsis orchids are in bloom during our winters and they are very showy!   So what better time for a class on orchid behavior than when they are in bloom on the trees and prolific for you to see?   Classes start in January & go from 10am-12.
We cover
-how to purchase for longterm results
-how to repot with different types of mediums
-how to do orchid arrangements
-options when the blooms are gone
-questions of all kinds, of course!
Feel free to bring photos of your sick orchid  (but not the orchid itself)
Its a very casual & fun time which can last up to 2 hours
Classes are 25.00
If you have a girls group & want to host a class before lunch or dinner, contact me directly christi@botanistix.com or text me 201.951.9211 to discus.
We plan to do all classes in a covered outdoor setting.
Christi made our group of 10 feel so welcome & relaxed as she shared her passion, knowledge & creativity about orchids in her beautiful garden.
She gave me the confidence to try some of the things myself. Her beautiful "stix" to support orchids are amazing! It was a morning to remember.