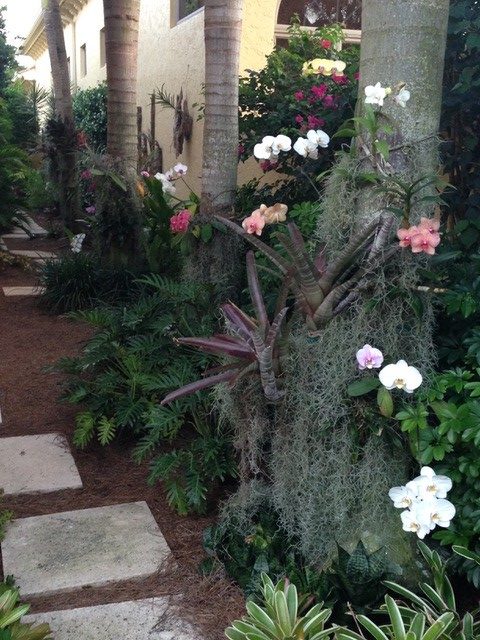 Botanistix Orchid Lover's Club
No cost, no commitment, just an opportunity to gather, exchange and learn from like minded women who share a love of orchids and gardens.
Our group is made up of women who share a passion for exchanging knowledge on all things orchids, plants and everything that goes into making them even more beautiful on our lanais and in our yards. Our get-togethers in-season will be up to 3 times per month from November when the Dendrobiums are out through April when the Phalaenopsis are showing off.
Botanistix is inviting you to belong to this social, no commitment group. Please join us as time permits and when it suits your schedule.
We will all learn from each other. You do not have to be knowledgeable, just interested!
Orchids growing on trees in Florida only happens in the Southernmost climates. It's beautifully unique to see! Orchids are in bloom during our winters and they are quite showy. So what better time to explore their behavior than when they are in bloom on the trees and prolific for you to see? Christi's gardens are the perfect, casual environment to explore and learn all of the details.
Our meeting will begin at 10am, lasting about 2 hours and will cover:
how to purchase orchids for long-term results
how/when to repot with different types of medium
how to care for your orchids when the blooms are gone
how to do orchid arrangements that make a statement
If you love orchids, or think you want to find out more about possibly loving them, this is the group for you!
Christi made our group of 10 feel so welcome & relaxed as she shared her passion, knowledge & creativity about orchids in her beautiful garden.
She gave me the confidence to try some of the things myself. Her beautiful "stix" to support orchids are amazing! It was a morning to remember.