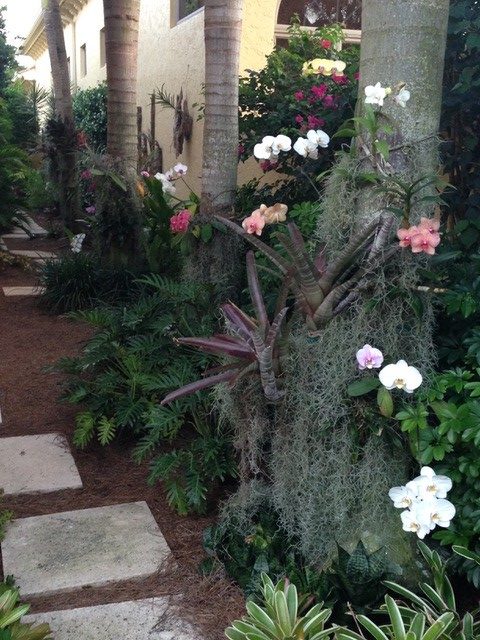 There is no better time to have a class on orchid behavior (growing, potting, attaching to trees & arrangements) than when they are in bloom on the trees and prolific for you to see. If you have never seen it, take a look. Its so unique! Only the Southernmost climates can experience this type of orchid habitat. During the class, no orchid question is silly- we will all learn from each other. Feel free to bring your problem orchid to class.
Classes are 25.00 and approximately 2 hours. (10am to 12) Each of you will leave with a mini Botanistix of your choice.
Please choose the date below, enter your email and cellphone. If you are are having a 'girls week' and you want a class as one of your activities, contact me (christi@botanistix.com) and we will see what we can arrange.
Christi made our group of 10 feel so welcome & relaxed as she shared her passion, knowledge & creativity about orchids in her beautiful garden.
She gave me the confidence to try some of the things myself. Her beautiful "stix" to support orchids are amazing! It was a morning to remember.