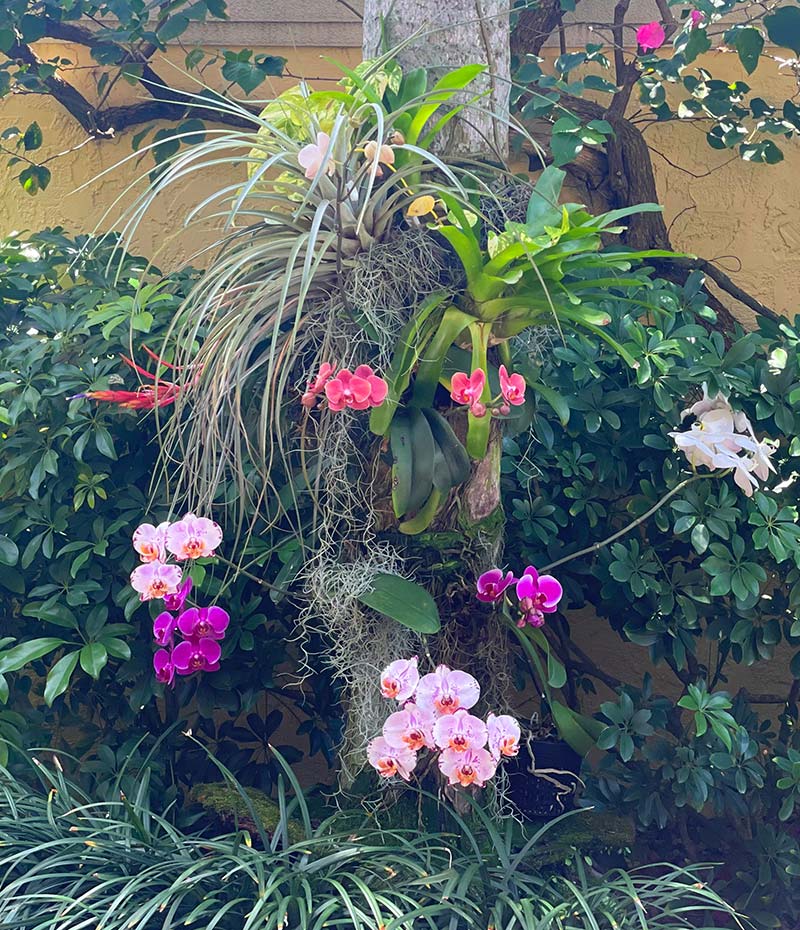 Christi is available to come to your location to talk about orchid behaviors to your group.  Please allow at least 2 hours for this informal class to unfold. There are a lot of facets to these beautiful blooms.  And of course, one comment brings forth many questions from interested orchid enthusiasts. The casual exchanges are a fun way to learn.
Even novices will understand the process of attaching orchids to trees and repotting them after the class. They will also be excited to put this new-found knowledge to work in their yard or lanai because the process, once explained, is quite easy to master.
Basics Christi will cover:
how to purchase orchids for longterm results
how/when and what to use to repot
options when the blooms are gone
making/staging for unique orchid arrangements
The hostess will receive a Botanistix stake as a gift.
Contact Christi to schedule a class customized to the interest of your group and discuss a reasonable rate based on attendance.
201.951.9211  botanistix.com